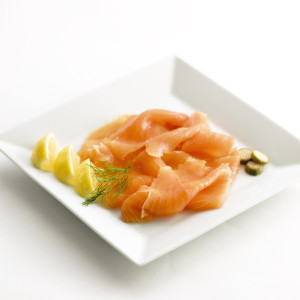 Two words: Coln Valley.
Yes, it's that time of the year again when the world-renowned Henley Regatta opens its doors over five days for an event that boasts 200 world-class races by some of the finest names in rowing.
From Olympians to new crews trying to carve a name in rowing, Henley Regatta is the place to be to mingle with thousands of visitors who attend to enjoy the fun, the beauty and the ambience that Henley Regatta has to offer.
However there's more to Henley Regatta than rowing, namely food and drink, which is what takes us back to Coln Valley.
This is the 15th year that we've supplied the prestigious event with our smoked salmon products and we're delighted to be associated with the event.
And for this year, visitors will be able to savour our award winning Smoked Scottish Salmon, our Kiln Roasted Salmon and our Classic Gravadlax at various venues throughout the site including the picturesque banks of Fawley Meadows and Temple Island.
And what could me more enjoyable than a plate of smoked salmon accompanied by a glass of champagne, in the sun (hopefully), watching world-class rowing amongst the splendour of one of Oxfordshire's gems.
If you can't make this year's event then don't worry; you can still enjoy the experience from the comfort of your own home. All you need is the BBC, a chilled bottle of champagne and, of course, the most important ingredient: smoked salmon.
For special offers, updates and news on Coln Valley's, Like us on Facebook, Follow us Twitter (@Coln_Valley) or catch us on Instagram.