Beetroot Gravadlax Sliced pack 200g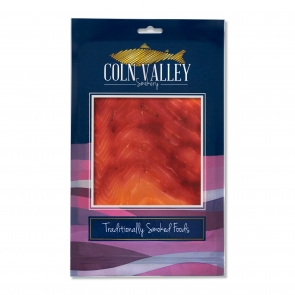 Beetroot Gravadlax Sliced pack 200g
Add colour to your plate with our Beetroot Gravadlax. Tradition smoked Scottish salmon D cut then marinated with Beetroot, it really does taste as good as it looks.
£12.95
You May Also Like...
Add a bit of spice to your plate with our Bombay Gravadlax. Traditional D cut smoked Scottish salmon marinated in Bombay spices. A deliciously different gravadlax most enjoyed in the Autumnal and Winter months.
£12.95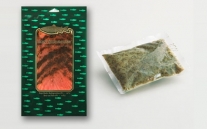 Our succulent and fresh smoked Scottish salmon that is slowly cured in rock salt and lightly smoked in brick kilns, sliced then topped in heat treated dill weed, plus a secret method technique to our preparations methods, makes this gravadlax outstanding by anyone's standards. Served with a sachet of our award winning dill sauce.
£9.90
Traditionally smoked in our brick kilns, these kippers are absolutely packed with flavour.
Packs contain two whole kippers - Minimum weight 400g per pack.
£3.95