Pimms Gravadlax Sliced Pack 200g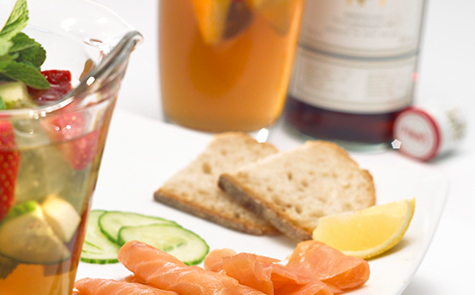 Pimms Gravadlax Sliced Pack 200g
A truly unique gravadlax, perfect for the summer months.
Traditional D cut smoked Scottish salmon marinated in Pimms. A delicious addition to any party.
£12.95
You May Also Like...
Traditional Dcut smoked Scottish salmon with an infusion of citrus and gentle scattering of cracked black pepper – another delicious all-year rounder.
£12.95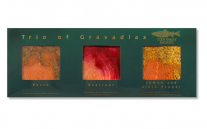 If variety is the spice of life, then this speciality selection of smoked salmon is packed with flavour! A combined pack of pesto, beetroot and lemon/pepper gravadlax – is perfect for impressing guests if you are entertaining. Simply present on a nice plate or board for guests to help themselves, and they will be so impressed with the look and flavour – we know, because we've tried it ourselves!
£19.50

Our succulent and fresh smoked Scottish salmon that is slowly cured in rock salt, lightly smoked in brick kilns, sliced then topped with heat treated dill weed, plus a secret method technique to our preparations methods, makes this gravadlax outstanding by anyone's standards. Perfect entertaining size pack. Served with a sachet of our award winning Dill Sauce.
£21.95
Traditionally cured and smoked mackerel fillets. Packs contain two fillets.
Minimum weight of each pack 150g
£3.95