Osietra Gue 30g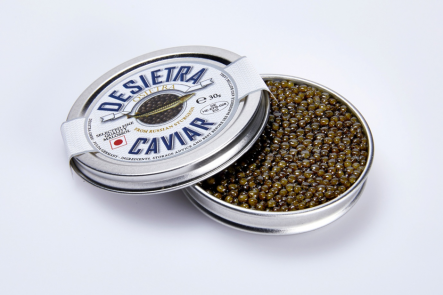 Osietra Gue 30g
The Osietra Caviar comes from the Russian sturgeon Acipenser gueldenstaedtii, has a mild nutty flavour, and a full-bodied grain. The large sized egg makes it impressive to the eye and the color varies from dark to light brown and turning to a golden color depending on the age of the sturgeon.
Please allow 3 days for despatch when ordering this product.
£38.95£34.95
You May Also Like...

A little taste of heaven! Our delicious sliced kiln roasted salmon - slowly cold smoked and then roasted to give a cooked consistency that retains a moist yet deliciously flaky texture. This is one of our most popular items. Very versatile and easy to serve – warm or cold, on its own, or with salad and pastas.


£5.50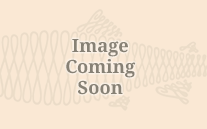 A winner of this years Guild of Fine Foods Great Taste Awards – this delicious dill sauce is the perfect accompaniment to our salmon products.
£2.25
Our succulent and fresh Scottish smoked salmon that is slowly cured in rock salt and lightly smoked then topped with heat treated dill weed, plus a secret method technique to our preparations methods, makes this gravadlax outstanding by anyone's standards. Perfect entertaining size pack.
£35.85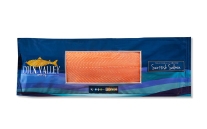 If you like to carve yourselves, perhaps you have dinner guests and want to impress, this beautiful, trimmed side of smoked salmon is just out of the kiln then trimmed. In our opinion gives the most deliciously succulent smoked salmon flavour.
Naturally smoked in our traditional London brick kilns in the heart of the English Cotswolds over oak and beech wood. Minimum weight 1kg
£33.45