Luxury Prawn Cocktail 115g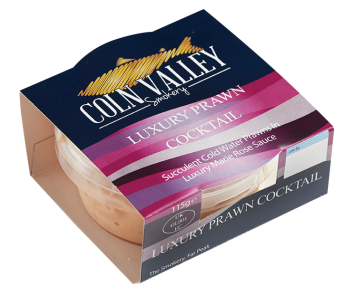 Luxury Prawn Cocktail 115g
Delicious succulent cold water prawns in a luxury marie rose sauce. A perfect accompaniment to any smoked salmon starter plater!
£2.95
You May Also Like...

Deliciously smooth & creamy Smoked Salmon Pate, made using the finest Grade A Scottish Smoked Salmon
£2.95£2.35
A Guild of Fine Foods Great Taste Awards winner– this delicious dill sauce is the perfect accompaniment to our salmon products. -IF YOU ARE BUYING 1 CASE OF DILL SAUCE ONLY, PLEASE SELECT \\\\\\\\\\\\\\\\\\\\\\\\\\\\\\\"DILL SAUCE POSTAGE\\\\\\\\\\\\\\\\\\\\\\\\\\\\\\\" IN SHIPPING OPTIONS.
£8.95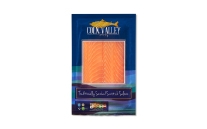 The perfect pack size for one if you're hungry and two if you're being more modest.
Naturally smoked in our traditional brick kilns over oak and beech wood then delicately sliced.
£4.90

A little taste of heaven! Our delicious sliced kiln roasted salmon - slowly cold smoked and then roasted to give a cooked consistency that retains a moist yet deliciously flaky texture. This is one of our most popular items. Very versatile and easy to serve – warm or cold, on its own, or with salad and pastas.


£5.50